▲
Stroke Honing Impact on Bore Shapes
Honing Geometry Adjustments
Taper: One end has a larger diameter than the other end. This is resolved by modifying the stroke length or dwell time.
Out-of Round: Normally caused by expanding at too fast of a rate, abrasives that are cutting poorly or the way that the part is supported (tooling, fixtures).   Expanding at too high a rate will deform thin wall parts causing them to go out of round or change size when the pressure is removed.
Straightness: Bowed or Axial straightness is related to the axis of the bore. Once this condition exists, the tooling will normally follow.  Longer stones are used to help straighten.
Cylindricity: A value which includes roundness, straightness and taper in relation to a surface outside the bore.   This is not normally affected by Honing.
Use Stone Travel to Adjust Geometry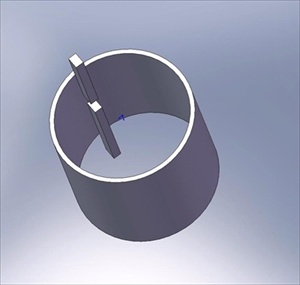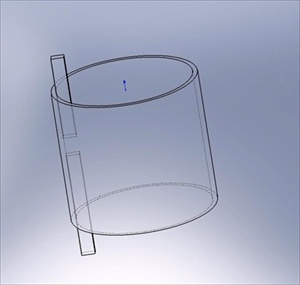 How Stone Travel Affects Geometry
Stones normally over-travel the ends of the bore by 1/3 of the stone length
Blind bores cannot over-travel so Dwell, Short Stroking or Adjustable Tooling must be used to keep the bore straight
Too much over-travel creates a Bellmouth Bore
Too little over-travel creates a tight spot at the end.
If stones are so long they do not clear the center of the bore, a barrel shaped bore will result
Bore Shapes
These shapes result from various stroke adjustments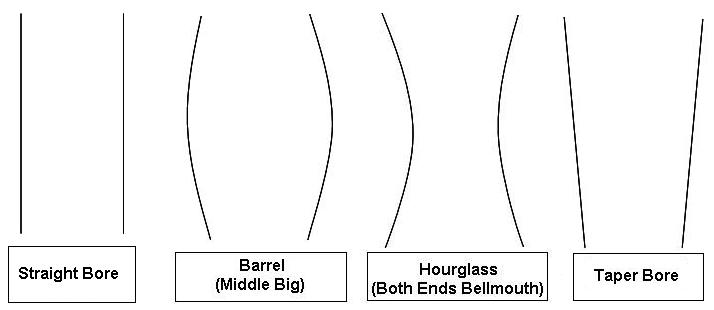 The Effect of Honing on a Bore